CHATBOT: WHAT IS IT, HOW DOES IT WORK AND WHAT ARE ITS BENEFITS?
Are you looking for smart communication, quick answers and cost reduction on attendance? Then a chatbot is the right choice for you!
Understand once and for all what is a chatbot, how does it work and how it can help your company.
Discover our plans
WHAT IS
A CHATBOT
The term "Chatbot" means: chat (conversation) and bot (robot). So, we can say it's a chat with a robot.
So, we can understand and classify a chatbot as a technology capable of interacting with a user and simulate a human conversation with beginning, middle and end.
The software can envolve powerful technologies such as Artificial Intelligence and Machine Learning. In this case, the bots are capable of learning new patterns and establish conversation flow as the user answers the questionary.
Nowadays chatbots are available for companies of every size and can represent one of the best strategies to improve the client experience, assure growth, efficiency and competitive advantage.
Besides being a revolutionary technology, chatbots are a great solution for a company to promote 24 hour service, reduce costs, improve processes, automate areas and sell more.
Start using now!
HOW TO USE
CHATBOT IN YOUR COMPANY?
Chatbot for marketing and sales
Improve your sales with a strategy chatbot using the technology to captivate and qualify leads, making funil conversions and engaging your clients. The bot might be a great tool to educate your visitors about your product and captivate essential information for you sales team.
One of the most common applications for it, the chatbot provides a better experience for your costumers with 24/7 service, no waiting lines and instant answers.
Chatbot for Frequent Questions
The chatbot can be integrated to your FAQ, helping to respond mos of your clients questions.
On e-commerce, chatbots are a great way to answer questions on the order status, stock availability, returns, deadlines and even sales in a virtual shop.
Chatbots for orders and schedules
The chatbot can be a great channel for your clients to make orders as well as facilitate schedules and service reservations.
Chatbot for HelpDesk service
It is possible to integrate the bot in a HelpDesk platform, performing what we call a hybrid service, if a specialized human service is needed.
SMART COMUNICATION
IN MANY CHANNELS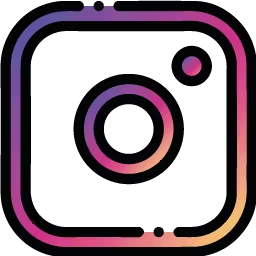 HOW TO CREATE
A CHATBOT?
When we think of creating chatbots, the first thing that comes to mind is the necessary programming for that.
We also find programming complex. Therefore, the CosmoBots platform was developed so that anyone can create chatbots without even thinking about opening a code editor.
Chatbots are created using a very intuitive and easy-to-manage tool called a builder, and as mentioned earlier, it is not necessary to use programming at this stage.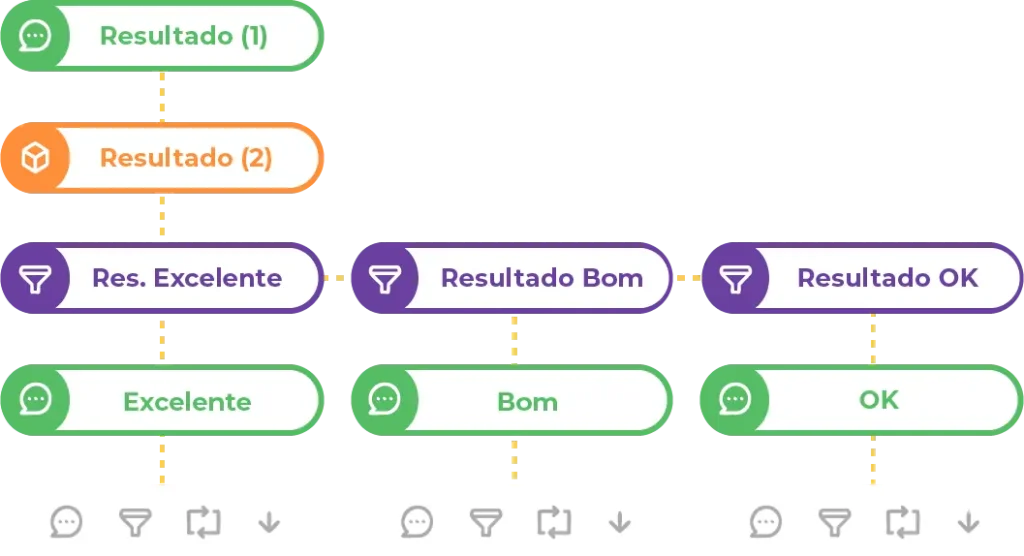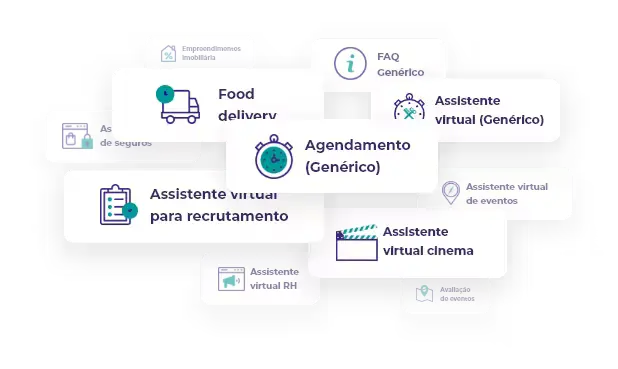 To make it even easier and focus your efforts on what really matters. The platform provides more than 30 templates with ready-made content and according to its purpose.
Lead qualification, questionnaire, FAQ, insurance quote, e-commerce and restaurant are some examples of templates ready for bots.
The bot template is also free to be configured in the best way and as you prefer. With just a few adjustments and good planning you will already have a functional chatbot with the look of your company.
START NOW TO CREATE YOUR CHATBOT WITH
THE COSMOBOTS PLATFORM!
I want to start now!
PLANS
ABOUT WHATSAPP:
Values for 1 fixed or mobile number of WhatsApp Business API on the annual plan; After 1,000 calls made on the channel, an additional cost of $ 0.30 will be charged for conversations started by the customer and $ 0.50 for conversations started by the company/bot
TESTIMONY
OF THOSE WHO ARE ALREADY USING
"

It is one of the few bot platforms that helps developers and does not charge a kidney to use
"

An interesting feature is that I can integrate my bot in several channels, such as WhatsApp, Messenger, websites and many others
"

It is an extremely friendly and intuitive platform for those who do not have so much technical knowledge, providing API, JS, etc. integrations.
APPROVED BY
THE BEST COMPANIES
START NOW THE
DIGITAL TRANSFORMATION OF YOUR COMPANY!
Register on the form and contact one of our consultants.